While we may think of luck as something that comes to us by coincidence, there are things we can do to turn it up and put ourselves on the route to riches. Whether you want a flush of love, more riches, or merely a secret door of potential to open wide, luck is something we can attract (with the correct tools and a tuned mind).
What crystals help with luck? We will discuss crystals that may assist us in tapping into these hidden pots of luck. Each crystal is unique, yet they all have particular frequencies that may enhance your goals and attract the energies of manifestation. For those looking for a major or little break this year, let's look at the 5 element crystals which can help with luck and manifesting your innermost goals.
1. Green Jade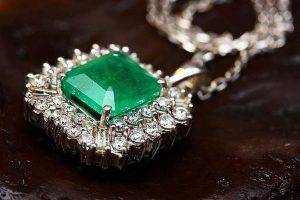 For generations, Green Jade has been associated with good fortune and luck. Green Jade, cold to the touch greenstone, is a mainstay in Chinese medicine, praised for its healing properties and as a protective amulet commonly found hidden in the pocket. Green Jade is great for clearing your mind and infusing you with the calm confidence you need to make sound choices. Green Jade attracts money as well. It is often seen in areas of business since it may bring money to your door while also protecting you against negative financial, emotional, and energetic investments.
2. Red Jade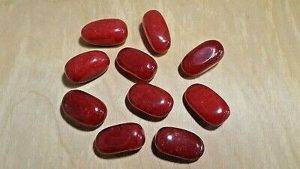 Red Jade, a sister stone of Green Jade, is another fortunate healing stone renowned for tapping into your brightest and bravest energy, eradicating your concerns, and reawakening your confidence. When we are empowered in this environment, we are more likely to make fortunate judgments rather than being restricted. Red Jade provides you with everything you need to enter into the light of your full potential. It's a stone that says yes to your deepest desires while also keeping you solid and grounded so you can take your next big leap with confidence.
3. Clear Quartz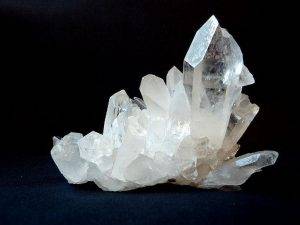 The Clear Quartz stone is all ice and fire, making it a great healer and an incredible amplifier of dreams and energies. This clear, sparkling stone is a fortunate star to have in your pocket or on your altar. Clear Quartz possesses super strong energy points, which means it can take a transient idea and send it out into the cosmos bigger than life. By radiating our intentions out there, we attract luck and wealth, and for those who don't feel like they have a strong enough platform, Clear Quartz can take up the slack and send your message out there loud and clear.
4.Labradorite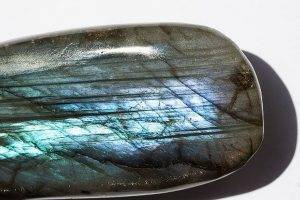 If you wish to make judgments that result in good fortune, utilize Labradorite. This is due to the extraordinarily high frequency it emits, which wakes our intuition on all levels and opens up a holy link to the cosmos. Because of its transformational properties, Labradorite has been dubbed the "Stone of Magic." What could be more amazing than a good fortune? This good luck stone's mystical energy stimulates synchronicity, inventiveness, spiritual growth, and spontaneity.
5.Rose Quartz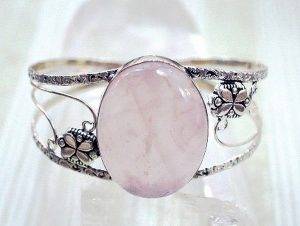 Rose Quartz's gentle pink colors will open your heart to the brilliant spirit of love. This stone radiates compassion and will always remind you not to be frightened to peel back your petals. Rose Quartz is a heart healer, and its qualities may help you increase your self-worth, deepen your love for yourself, and put you in a mental state where you can attract amazing love that meets all of your requirements. Being fortunate in love is more than simply being in the right location at the right moment – it is also about having the proper mindset and having a trusting open heart that is ready to embrace plenty.
The Bottom Line
Good fortune and luck don't have to be a dream or a contract with the gods. You may become the master of your own manifestations and summon precisely what you desire into reality. We have talked about the 5 element crystals for luck and manifesting the innermost goals. Crystals have traditionally been used as talismans, lucky charms, and amulets to protect against bad energy. When we can lift our heads above the storm clouds and see beyond the lightning strikes of tragedy, we open ourselves up to all the glorious bluebird days that await us and live in harmony with the cosmos.