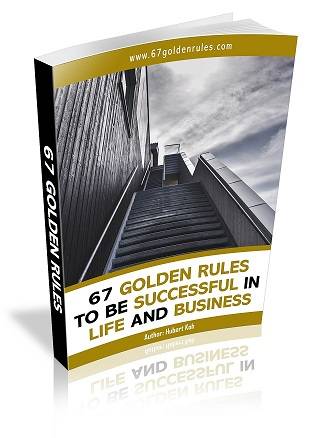 My name is Hubert, and I am the author of 67 Golden Rules ebook and blog.
From a very young age, I felt and saw the importance of being successful through the circumstances in my life.
I reflected upon my life from time and time, and I really wanted to know why people became truly that successful.
Clearly,their mindset was different from others, and this led to me read more about personal development and specifically,success.
I wanted to know what was their secret and how it could be translated to my application.
Fast forward few years later, after applying these specific principles of the successful, I was manifesting the success I wanted in my life.
I was actually seeing results. I felt the need to inspire and share the message of what and how to become successful.
This ebook also serves as a guide for myself should I get lost in any future situation and needed a way out to survive.
You should be able to download my ebook rather easily on my blog. This is my gift to the world.